Marketing
Caterers' Top Goals for 2016 and How to Reach Them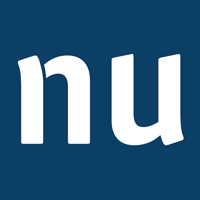 by Nuphoriq
We talk to caterers all day long.
Your goals are often a focal point of those conversations. In fact, we've spent hundreds of hours discussing caterers' goals for the upcoming year.
With 2016 creeping up on us, it only makes sense that much of the conversations have been about what your goals are for next year.
While many of these goals are specific to each caterer's particular business, region and culture, there are, without a doubt, commonalities across the board. These four goals are on most caterers' lists for 2016, and we have some pretty good ideas to help you get there.
So, without further ado, let's talk about how you can reach the top catering goals for 2016.
1. Get on More Venue Lists
Dare we say, get an exclusive venue? Before we jump the gun straight to a new exclusive venue, let's talk about how you can get on more venue lists as preferred caterers and then how to leverage those relationships.
Use these seven ways to impress venues and improve your working relationships:
Get a venue finder. Venue finders on your website are ways to organize (and showcase) each venue with which you currently work. We are huge fans of venue finders (one, because we made them!) because you can totally customize how visitors view your preferred and exclusive venues based both on how you want them to view your venues and on the characteristics your potential and current clients really care about.For example, Zilli Hospitality Group and its clients care about capacity, location, tags (i.e., unique, traditional, lakeview, modern) and venue status.

Venues love being featured on other websites, especially when you tack on some really nice adjectives, like unique and modern when tagging them. This is a great way to start improving your relationship with venues, so make sure you let them know they are featured on your site!

Feature exclusive venues. If you think venues will respond well to being featured in your venue finder, think of how they will feel having an entire page dedicated to them!For example, J. Scott Catering has the exclusive catering rights to four Philadelphia area venues, and each one of those venues has a dedicated page on its website.

Likewise, Blue Ridge Catering has the exclusive catering rights to two beautiful Roanoke area venues, each with their own great features on its website.

Don't make this a secret from your venue coordinator — he/she should know right away that you are giving that venue some extra special attention.

Feature venues in your newsletter. However often your newsletter goes out to your clients, try to feature a new venue each time. This is just another way to get the venues you really want to impress a little more attention. Make sure that the folks from the featured venue are on your newsletter list, though. They should see the feature!
Showcase venues in website content. Website content includes blog posts, articles, case studies and anything else housed on your website. Most often, however, venues are featured in case studies and blog posts (i.e., event spotlights like this Spotlight on an ISES event). Photos will do the most justice to the featured venue in these cases, so talk to the event photographer about getting the rights to post his/her photos from your event.
Promote venues socially. Whether you're promoting blog posts or event spotlights, venue pages or featured exclusives, promoting venues on your social media profiles with the appropriate hashtag is a great way to get those venues in front of even more faces.
Offer to partner in advertisements. We discussed earlier where you might see the best return for your wedding marketing budget, The Knot or WeddingWire. To improve relationships with venues, try contacting some of your venues about partnering on a wedding ad through one of those sites. Share the cost, or simply feature that venue in good faith that it will remember what you've done and direct more clients to your catering services.
Host an open house there. If you're trying to get on a preferred catering list, many venues will require you to get a certain amount of clients to use their venue within a specific time frame (i.e., five events in one year). When they see you've done a great job at their facility, they'll add you to the list. Well, try making one of those events an open house and invite your clients to experience the venue with your great food and service. It's a great way to showcase the space and entice your clients to host their own event there within your dedicated time frame.
2. Improve Profitability
Isn't this a goal for us all? Improving your profitability means, at the end of the day, you take home more money for doing the same amount of business. Who wouldn't want that?
Profitability is essential to you in 2016, so we've talked with our catering network to learn some of the best ways they've increases their companies' profitability.
Here are 4 areas to concentrate on to increase profitability:
Price it right. After years in kitchens and on events as caterers, then even more years having daily conversations with caterers about their business growth goals and challenges, we, too, recognize the power in creating truly profitable menus. Pricing and procuring are huge components of reaching your profitability goals, as 'buying' market share really isn't worth it anymore.Our catering network seems to agree that investing in resources like ChefTec helps to cost menus profitably and appropriately.
Check the competition. Secret shopping exercises and projects also help gauge competition and costs and can provide you with a benchmark when compared to other caterers in your market. By knowing how and what your competitors charge, you can better price your services as well as how to better sell your value at a certain price point.
Be financially transparent. Educate your workforce on the basics of financial planning, track everything and then be financially transparent about it all. Yes, open book management has hit the catering world, and it seems to be doing a lot of good.For those areas in which you've noticed a weakness, consider creating a MiniGame which is a term coined by The Great Game of Business. MiniGames help get your team focused on a common goal, and together, they come up with plans to improve the numbers surrounding that particular weakness.

Great Game practitioner and coach, Kevin Walter, speaks very highly of MiniGames. "One of the caterers I worked with had a major issue with waste, as many often do," he says. "We created a MiniGame to reduce waste, and the costs surrounding it. The team actually came up with some genius ways to reduce the costs associated with waste, rallied around the ideas and far surpassed the goals for the six weeks we played that MiniGame. They reduced waste by 23 percent, which helped food cost drop by an entire percentage point, reaching their goal, earning a reward and driving efforts to adhere to these new waste management practices even since."

Manage cash flow. ChefTec gets real time updates from vendors like Sysco and GFS, so you know what you're actually paying, plus you can use it for inventory management. Being current and up-to-date is essential in keeping inventory costs tight and cash flow high. Additionally, you can utilize automatic shopping lists when you integrate ChefTec and Caterease, which save hours and hours of labor. Less time for Chef at the desk means more time for Chef in the kitchen!
3. Be on the First Page of Google Results
Where you rank on a Google search depends heavily on the search terms your target market is using as well as how well your website fits for those search terms.
While you will never rank first for every single search related to catering or event planning in your city (there are simply too many to account for!), you can certainly direct your SEO efforts toward the most used (and related) search terms.
Focus on these three things to improve your Google ranking:
Incorporate these three SEO tactics:

Title tag. This tag is essentially your page title as seen on a Google results page.
H1 tag. This heading tag will be visible on your actual webpage and will indicate what your page content is about and what visitors can expect to see and read.
Page content. Balance your content with key terms and SEO practices with genuinely exciting content. Your website visitors' "experience" on your website is an important ranking factor for Google, so make sure the copy is compelling.

Measure your success (or your progress). Make note of these important factors, making sure to measure them at appropriate time increments (i.e., every month) and see if what you're doing is working. Fair warning, however, it often takes search engines several weeks to properly assess your pages, so if you don't see results right away, give it some time before you determine if what you're doing is or isn't working.

Use meta descriptions. Meta tags and descriptions are important components to any successful SEO. Remember that you should incorporate key terms so that you search well, but also that you're goal is to get clicks, so what you put in these tags and descriptions should look appealing to a potential website visitor.

4. Generate More Leads

Contact form submissions are essentially your website leads. Driving traffic to your site is great, but if you can't get the visitor to go from browsing your site to contacting you about your services, then your website isn't doing its full job.

Use these three tactics to increase your website leads:

Call visitors to action. Each one of your pages should have a very clear, very obvious call to action, and for most caterers, this is filling out a contact form. Utilize buttons on your main pages in very clear locations, such as the top or bottom of the page. Incorporate a hello bar to call out the contact form. Link to the contact page within your copy as it applies to the content.
Optimize your contact form. Do you really need to know 30 things about this person's event to continue on the conversation? Probably not. Boil it down to just the essentials, like name, contact information, date, occasion and a few others. Try to keep it your contact form to under 10 fill-in-the-blanks so you don't scare away the potential client from filling out the form. Also, as a bonus, you should read this article on 11 ways to convert more website leads. It has great information on contact forms!
Promise a speedy response time. Do you answer all contact form inquiries within 24 hours? Two business days? Make it very clear when an inquiry can expect a personal response (beyond any automated response your system might use), and how (i.e., phone call or email).

Want to have a private conversation about your specific goals for 2016? We are genuinely interested on a very fundamental level what your goals are, plus we always love to talk business growth with caterers. Contact us to set up a phone call. Legitimately no strings attached. We just love learning about your goals so we can help our clients reach theirs.

Cheers!

More Articles You Might Like: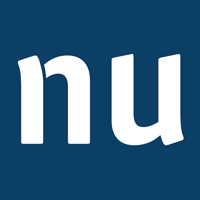 Meet Nuphoriq
Nuphoriq is a marketing company for caterers and event venues. And we're fun to work with! We work alongside everyone from family businesses to the Leading Caterers of America and partner with organizations like the ICA, LCA and Catersource.
More posts you might like