Marketing
Google vs. Yelp vs. Facebook Reviews — Which is Queen?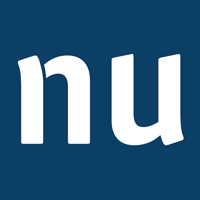 by Nuphoriq
You know that online reviews help boost SEO and influence searchers to visit your website.
You understand that it takes time and effort to build an online reputation worthy enough of someone's click.
You're also extremely aware of your limited resources and available effort to devote to reviews, so you likely want to know where you should spend what little time you do have to build your online reputation and brand that will generate the largest impact on your business.
As a caterer, you have essentially five big players in the online reputation arena: Google, Yelp, Facebook, WeddingWire and The Knot.
WeddingWire and The Knot, though important to many, don't apply to all of us caterers.
That leaves the big three: Google, Yelp and Facebook.
Google Reviews — What You Need to Know
These days is taking up more space in your search results.
Between its paid advertisements, Google Map, local listings and knowledge graphs, organic results are plummeting to the bottom of pages.
Google, instead, is offering searchers the star rating visual, which can be either a killer or a closer when it comes to bringing in leads and website traffic.
This now becomes a psychological game. Sport a 4.5 rating here and see how many clicks you'll get!
Every review Google review you win from customers provides a boost for your online reputation.
Unlike some of its review counterparts, Google displays nearly all of the reviews left by your customers instead of filtering by the authority of the reviewers profile (a common complaint about Yelp).
So, on top of giving the searchers what they want, it's also quite simple to leave a review on Google and experience the satisfaction of it showing up despite your previous history (or lack thereof) as a reviewer.
Our Analysis: Worth your time.
Google has the home field advantage.
With 70% of all searches happening on Google, there's a very, very strong chance that most of your organic search traffic comes from this search engine.
Because of Google's quest to always deliver the best user experience for its searchers, Google is driven to minimize the time it takes for a searcher to get their question answered.
It wants the searcher to be happy with the search results for any particular query in as few clicks as possible.
This means that Google has taken to answering as many queries as it within . It's trying to give you what you seek without making you search through extra links!
Facebook Reviews — What You Need to Know
Facebook is clearly the most preferred by consumers.
Facebook is also incorporated into Google's local pages, so if someone were to search your name or a related term and end up looking at search results related to your business, he/she is also quite likely to come across your Facebook star rating on Google.
See that? As if we didn't already know, Facebook's influence spans further than the confines of its own platform, and reviews are one of the bigger avenues it's been growing in.
Our Analysis: Remember when I mentioned that Google is all about giving a good user experience?
If they've hooked up with Facebook to bring in that information and offer it up to you on the SERP, like we just mentioned, then that has got to say something. If people want Facebook so much that Google is giving it to them without asking them to click on something additional, then it must really be taking off as a review site, and it must be worth your time.
Yelp Reviews — What You Need to Know
Yelp got into its groove, and is still grooving, as a place to house and offer reviews. That brand image is definitely a strong ally—people know what they're getting (and getting into) on Yelp.
The thing about Yelp, though, is that it doesn't post all of your reviews. (I know; it seems unfair, right?)
The review platform has its own algorithm that decides which reviews to show in what order, if at all. The more someone interacts and participates with Yelp, the more likely their reviews will show up.
It does this to try and crack down on fake or solicited reviews, which it highly discourages.
This can be troublesome for a small business with a finite number of clients who aren't super active on Yelp reviewing other brands.
Additionally, more and more clout is being shoved Google and Facebook's way simply because that's where people are both starting their searches and finding enough satisfactory information to make a decision without needing to venture elsewhere for more information.
Our Analysis: If you're choosing between the three, Yelp may not be worth your limited efforts.
There are definitely searchers on Yelp. But there is little you can do to influence your reviews one way or another as Yelp has a strong policy against soliciting reviews, and—as we mentioned—it's up to the Yelp algorithm which reviews actually show up.
There is still value to this site, but in our opinion it comes in third place.
Where to Build Your Online Reputation
If we had to rank, and without considering the one-off situations and special circumstances that many caterers are dealing with, we would rank your efforts as:
Google
Facebook
Yelp
Google is at the top because of its home field advantage, ease of use and existing clout for those actually searching for brands to decide between.
Facebook is a very close second, mainly because both reviewers and searchers are starting to utilize it more and more—and dare we say even prefer it to other platforms (at least when it comes to leaving a review).
Yelp is a rather distant third. Unless you're really trying to do some damage control for some terrible reviews that won't seem to go away, Yelp just doesn't hold the same return on your effort investment.
When Should You Change Your Online Reputation Strategy?
There will be times that you'll want to shift focus from one platform to another.
Here are some example situations that might drive you to do so:
You get a string of bad reviews on another review site.
Your website traffic and/or leads start to dip.
You stop getting reviews on the site on which you've been focusing.
Another site on which you were previously focusing is requiring you to pay to manage your listing/respond to reviews.
Any other reason that steals focus away from your current strategy and onto something else.
*Bonus: Are you responding to all your online reviews? It doesn't matter what platform or where your focus—if you received a review anywhere, you should be responding to it within days (at the most), even (and especially) the negative reviews.
Just make sure to try and understand both sides of the story before posting something heated back at a reviewer, okay?
** Extra bonus: Thank customers for your positive reviews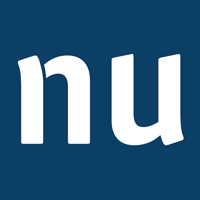 Meet Nuphoriq
Nuphoriq is a marketing company for caterers and event venues. And we're fun to work with! We work alongside everyone from family businesses to the Leading Caterers of America and partner with organizations like the ICA, LCA and Catersource.
More posts you might like