Marketing
10 Stand Out Marketing Ideas for Your Catering Company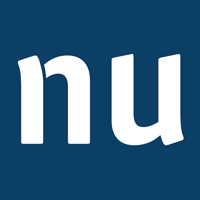 by Nuphoriq
When people in your city need catering, who do they think of?
Are you at the top of the list? The middle? Not even on it?
Marketing is more than funneling visitors to your website and hoping for conversions. It requires emphasizing people's accessibility to you at all times and through any means they might choose. The object is to stay front-of-mind when customers or prospects think catering.
Here are 10 ways to get people thinking about you:
1) Billboards
Billboards can be a particularly useful marketing tool when they're created and planned well.
They should be catchy to the eye and placed in high-traffic areas that are geographically relevant to your market.
2) Dedicated Webpage for Specials
These pages are a fantastic tool for informing clients of your range of services, showcasing your creativity and driving sales.
Driving this kind of web traffic can help cross and upsell through generating leads from clients with multiple catering needs (e.g., clients who need morning breakfast catering at work and a caterer for their son/daughter's upcoming wedding).
3) Box Lunches
Branding your box lunches can be fun, creative and useful.
Try using branded boxes with social icons, business cards and printed links for your clients to visit and review your catering services.
4) Venue Finders
The first step of any catering buying process (whether it be for a wedding or social event) is determining the event venue. Adding a venue finder function to your website can help clients find local spaces that fit their theme, party size, preferred event date and budget.
They can also help planners give some insight into the space and paint a more vivid picture for clients.
5) Infographics
Infographics are beautiful, trendy and highly unique marketing tools that your company can use to showcase any number of areas in your catering business.
You can create a graphic that discusses the size and scope of your events or a colorful representation of some of your most popular menu items.
The possibilities are endless with infographics, and they just beg to be shared.
6) Creative Signage
While billboards are one old-school way to advertise your catering services, social media has revealed new and more creative ways of incorporating signage into your marketing strategies. Signage in the modern marketing sphere is much more participatory and engaging.
Take this example of a couple who said yes to their venue and then was given the option to share their enthusiasm through this imaginative sign via social media.
7) Spotify Playlists in Blog Posts
Modern marketing strategies are constantly seeking out new ways to incorporate different forms of media.
One creative way for your catering company to do this is to start a Spotify account with playlists for your clients to access and incorporate into their own events and themes.
Bringing in this unique element of musical interpretation helps both your catering brand and your clients' events stand out.
8) Showcasing Reviews from Different Sites
Social proof is vitally important in the modern social economy.
It is significant because 81% of consumers research a product or service before even starting a conversation. Finding a way to highlight positive reviews and ratings of your catering service from outlets such as Google and Yelp can build a positive reputation and develop brand loyalty through recognition of quality in your consumers.
9) Custom Snapchat Filters
As social media goes, Snapchat is quickly becoming the king of real-time, person-to-person social content sharing.
Snapchat's visual richness and selection of filters gives users a way to not only share but also personalize their daily experience in a very intimate way.
Therefore, your company should be looking for ways to leverage that value.
Try creating a custom Snapchat filter for an event or for your venue. By doing so, you can turn your clients into brand advocates for your catering services.
10) Dedicated Pinterest Boards
So much of the value in marketing is determined by what we call "being the educator."
Showcasing your own expertise in the catering space helps to build your brand by establishing you as the ultimate expert on catering matters in your area. That expertise is valued so highly that clients will come to you wanting to learn about things like menu planning and coordinating events.
Using tools like Pinterest to highlight your catering brand's expertise with concept boards will drive traffic to your website and get your clients both promoting (through re-pins) and interacting with your brand in an active way.
How to Apply this to Your Business
You may need to improve your website. Or social media. Or signage.
The key to getting more calls is just to do something!
Caterers are creatives by nature. So when you think about it that way, you can really let your imagination run wild.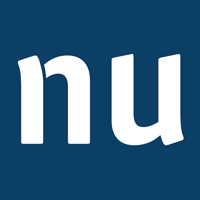 Meet Nuphoriq
Nuphoriq is a marketing company for caterers and event venues. And we're fun to work with! We work alongside everyone from family businesses to the Leading Caterers of America and partner with organizations like the ICA, LCA and Catersource.
More posts you might like