Marketing
Branding 101 Part Five: Maintaining is Maximizing When it Comes to Your Brand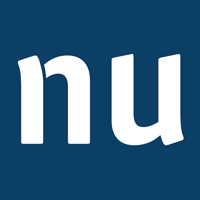 by Nuphoriq
Now that you know all about brands and what it takes to get consumers to go from one-time clients to brand affiliates, let's talk about your established brand.
Every company has a brand; every person has a brand. Some are well polished, true to form and effective, while others…could use a little work.
Let's assume, though, that you are happy with your brand, or at least have a well-defined idea of what you want your brand to be, and that idea also connects with the right target market.
Sounds like you're all set, right? Think again…
The work isn't over because you are happy with your brand. (Remember, a brand forms in the consumer's mind, not yours.) In reality, the work is just beginning.
Now you need to reinforce and manage your brand, and that takes a whole lot of coordination.
Brand management is the application of marketing techniques to a certain product or service.
Put simply, brand management is what you do with your company's brand on an on-going basis.
Sounds simple enough. But…
As previously explained in earlier our branding articles and resources, you have to be as consistent as possible when maintaining your brand — and that often means sometimes saying "No," to certain things or "Try again!" to others.
One way for companies to manage their brands is by keeping a Brand Guide with all of the branding rules. This serves more like a "do's and don'ts" list.
A Brand Guide for XYZ Catering might look like this:
The list could go on and on depending on how many brand regulations you have in place.
These brand guides are to educate your employees on how they should treat your brand so that your message is as consistent as possible. As we now know, the more consistent your brand — across the company — the more consumers will associate what you want them to associate with your brand.
In other words, hit consumers with the same images, tone of voice, messages, syntax, feeling, colors…everything!
Some catering companies hire a marketing agency to essentially manage their brand via creating advertisements, managing websites and other marketing tactics.
We're here to tell you, as a marketing firm that manages dozens of catering brands across the country, even if you have a great relationship with a marketing company that properly handles your brand, it is still important that all of your employees are very familiar with your brand and follow the "brand rules."
All of your hard work establishing and maintaining your brand can be ruined with a single bad experience (i.e., how many of us have stressed over a bad Yelp review?), so your employees' interactions and service standards still MUST live up to your brand.
How Strict Should You Be With Your Company's Brand Management?
Great question.
"Brand rules" sounds a little harsh, but we want to make sure we're stressing their importance (and "guidelines" sounds a little too optional).
The answer to the level of strictness to which you must follow brand rules will depend with each company and the skills you screen for and train when you hire a new employee. Some employees simply understand the importance from the get-go. Others require a little help. But no matter what, it is important that your entire organization is on the same page.
For example, let's say that XYZ Catering wants to cross-promote its full event planning services to drop-off catering clients, including its floral designs, photography, China rentals, equipment rentals, bartending services, entertainment, etc.
Should XYZ Catering give drivers a script to read, word-for-word, when they're with a customer?
"Thank you for your order. Did you know we also specialize in event planning services? You can contact us for everything, from entertainment and rentals to florals and photography!"
Or, should XYZ Catering's drivers ad-lib and say something in a more genuine way when they meet the customer?
"Thanks for choosing XYZ Catering, Mrs. Smith. I noticed how upscale your décor is for this event. It's lovely! Next time you're on the phone with Sheila, ask her about our China rentals and centerpieces. You know, we do all aspects of event planning, including rentals, florals, entertainment, photography… you name it. I know that Sheila would be excited to talk to you about that."
Both have the same message, but one sounds much more personalized, right?
Regardless what XYZ Catering chooses — which will depend heavily on the skill level of the driver and the training he or she receives — if the driver, Sheila and XYZ Catering sales representative weren't on the same page or if the driver never speaks up about the event planning services, that's when XYZ Catering loses out on opportunities.
It could also be where XYZ Catering runs into some problems.
Here's an example: Let's say Salesperson Sheila spent some time explaining to Customer Carla about how XYZ Catering company is a one-stop-shop capable of handling every element of an event, especially those small details in décor, theme, presentation, entertainment, table setting, etc…
The next week, Customer Carla asks Driver Dan (who delivers to her) when he drops off her meal about the details that XYZ Catering can plan and execute for her.
If Driver Dan isn't trained on what message the company wants to portray, he might ad-lib (and incorrectly at that!) by saying that food is what makes the event, which is why XYZ Catering focuses mostly on menus.
Customer Carla is getting two very different messages.
If XYZ Catering makes sure that everyone in the company knows that it wants to sell special events by focusing on being a one-stop-shop that can handle even the smallest of details, then both Driver Dan and Salesperson Sheila (and accounts receivable, the kitchen staff, event staff, etc…) all must know the same message in the event they communicate with the Customer Carla.
To effectively manage the brand, all of XYZ Catering's employees must know:
The intended message: we take care of everything for your special events.
How to relay that to the consumer: don't use the term "one-stop-shop," instead use, "all aspects of special event planning."
Then repeat, repeat, repeat the above until all employees are more than comfortable relaying that message effectively to anyone they meet!
How Will You Have Time to Manage All of This?
These may seem like minor details, but watching every detail of your brand is vital to brand awareness and brand image.
To help manage this process, you can try electing one person to be in charge of managing the brand.
This person will be the brand expert, or brand manager, for those who'd like an official title on it.
Of course, others can still weigh in on the design of an advertisement or the location of your menus on your website or where the logo should go on your serving uniforms, but the brand manager should provide input on everything — yes or no to things that uphold or contradict the brand.
Even if you utilize an outside agency to handle your brand and creative pieces, there is still an internal team that must sign off on all designs — your appointed brand manager should be the one who communicates with your external marketing company.
In fact, we've found that our most successful relationships have a clear point-of-contact on both sides, and those two individuals are two of the most familiar with "the brand" on either teams.
More branding: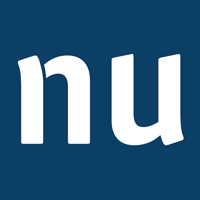 Meet Nuphoriq
Nuphoriq is a marketing company for caterers and event venues. And we're fun to work with! We work alongside everyone from family businesses to the Leading Caterers of America and partner with organizations like the ICA, LCA and Catersource.
More posts you might like