Marketing
Branding 101 Part Three: Loyal Customers Always Start with Brand Awareness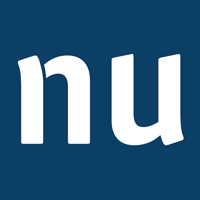 by Nuphoriq
Strong brands rarely experience the woes of "cold" calling, and it all starts with this: awareness.
Brand awareness is the first phase a consumer must go through to become a loyal client, or someone who affiliates with your brand. What is brand awareness, though?
Brand awareness is a consumer's ability to correctly associate a particular product or service with a company.
It occurs when a consumer can link a brand name to a particular product, service or some piece of the company itself (i.e., image, icon, logo, slogan, etc.).

To help explain this concept, let's go through a little exercise.
"Just Do It."
Did you think of Nike?
"Eat Fresh."
Did you think Subway?
Did you also picture the white, yellow and green Subway logo? Think of the $5 footlong? Maybe flashback to one of those Jared commercials? Then perhaps you are a bit further down the path to brand affiliation.
If you thought Nike and Subway, you are at the very least, brand aware, which is good because loyal customers always start with brand awareness!
Top-of-Mind Awareness is Brand Awareness on Steroids
Brand awareness is a consumer being aware of a particular brand. Top-of-mind awareness, however, is when a consumer thinks of a particular brand first when debating the solutions to a problem.
Let's explain this concept a bit more.

What is the first solution (brand) that you think of for each of these problems?
Each person has a unique set of answers to these questions that are specific to her own personal experiences with those product categories and the brands that occupy them.
For example, let's look at pasta sauce. What brand did your mother use to cook with when you were a child? What was the brand you tried when you cooked pasta on your own for the first time? What kind did your roommate or significant other always use? If we polled 100 people, odds are we would get a wide range of responses to pasta sauce brands because everyone's experiences with it are so unique.
Instead, let's look at facial tissue. When you need to wipe your nose, do you ask for a facial tissue or do you ask for a Kleenex? If we polled 100 people, perhaps 95 of them would specifically ask for a Kleenex. The same goes for problem #5. You probably don't even call them cotton swabs, but Q-tips instead!
Kleenex (and Q-tips) is a brand name, not the name of a product category. So why do so many people say, "Can I have a Kleenex?" instead of "Can I have a facial tissue?" and "Can I have a Q-tip?" and not "Can I have a cotton swab?"
Top-of-mind awareness, along with strong brand recognition, brand comprehension and brand affiliation, are steps two, three and four in building a strong brand with lots of loyal customers!
Talk about making a sale as easy as possible! Kleenex has already made a name for itself as the perfect solution for a problem, i.e., a runny nose.
This is why caterers should aspire to achieve top-of-mind awareness for their brands. Your brand should position you as "the solution" for catering needs.
Keep in mind of course, your Unique Selling Point should narrow down consumers' catering needs to a particular niche (i.e., wedding catering or corporate drop-off catering).
Your goal: be the "Kleenex" and "Q-tip" of the catering world!
More branding: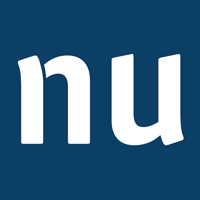 Meet Nuphoriq
Nuphoriq is a marketing company for caterers and event venues. And we're fun to work with! We work alongside everyone from family businesses to the Leading Caterers of America and partner with organizations like the ICA, LCA and Catersource.
More posts you might like