Marketing
How to Sell Against Your Competition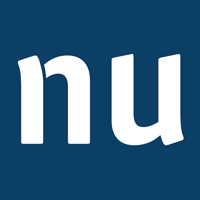 by Nuphoriq
Most caterers will say that they know their competitors inside and out. But do you really know them?
You might know they use local ingredients. You might have heard they're cheaper than you. You might have heard they are a one-stop shop…. But there is way, WAY more to it.
Once you know them (and we mean really, really know them), you'll know how to sell against them for any catering client who comes your way. You'll understand the landscape and scout your competitors better than you ever thought possible. And you'll expand your margins.
Here's our step-by-step guide to sell against your competitors and win the sale.
Understand the landscape.
"Start with the basic premise that you have to know what your competition is doing."
-Guy Kawasaki
Rule number one: not all competition is created equal. To really sell against your catering competition, you first need to understand what kind of competitors they are. There is a huge difference between that other full-service caterer across town and Panera.
There are two groups of competitors.
Direct Competitors. These competitors provide the same catering services as you with the same business goals. An example of direct competition would be the other full-service caterer across town.
Indirect Competitors. These competitors provide some of the same catering services as you, but with different business goals. An example of indirect competition would be a restaurant or chain that offers catering on the side, like a Panera or Jimmy John's.
Once you've figured out which is which, you'll then know how to scout them.
For direct competitors, it's an "apples to apples" comparison—going feature by feature, you vs. them.
For indirect competitors, it's an "apples to oranges" comparison—picking out features you offer that they do not.
Scout the competition.
"If you know your competitor better than you know yourself, the outcome has already been decided."
-Sun Tzu
Now comes the really fun part—scouting! This process will teach you a lot about your competitors and about yourself. You're going to be doing a lot of comparing your and your competitors' catering experience. Let's see how you stack up.
Here are the areas to consider:
Websites. A website is a catering business' most important marketing tool. Analyze how your competitors use their website.

Copy. Copy is all written text on the site and how people read it. This includes titles, meta descriptions, headlines, body copy, links, menus and calls to action. It also factors in brand voice and messaging. Copy gives a site a personality because that's what attracts (and keeps) clients. Read your competitor's website copy and decide:

If it is easy to read and understand.
If it is written in first or third person point of view.
If it captures the reader's attention.
If it describes who that competitor is and tells their story.

Design. Design refers to all visual elements of a website. This includes the color scheme, typography, alignment, layout, space, graphics, icons and photography. Design gives a site structure so that visitors can easily interact with it. Explore your competitor's website design and decide:

If it is easily navigated.
If it is pleasant to look at and read.
If it prominently displays photos of events.

Subject matter. Subject matter is the actual ideas that a website contains. For caterers, this can include information on weddings, corporate or social events, venues, menus, pricing, staff information, blogs, case studies, galleries, reviews, and contact information. Subject matter explains everything a catering client needs to know so that they can make an informed decision. Read your competitor's subject matter and decide:

If they discuss wedding, social or corporate event services.
If they discuss venues.
If they accommodate different themes and styles.
If they discuss past events.

Calls to action. A call to action is a request for a website visitor to interact with the website. This can be a contact button, a newsletter subscribe button, a venue finder or a blog comment button. Calls to action look for a response because caterers use them to start a sale. Examine each call to action on a competitor's website and decide:

If they are clear.
If they allow you to search local venues.
If they promote any special deals.
If they get customers to click.
Search Engines. Search engines like Google allow clients to search for caterers in their area using keywords. Your competitors use a keyword strategy to get to the top of search results because higher search rankings help them acquire business. You should read and explore the best practices for SEO to understand:

What words your competitors are using to drive traffic to their site for wedding, social and corporate catering.
What marketing tools (blogs, targeted pages, referral sites, social media campaigns, etc.) they use to drive traffic.
Reviews. Reviews are online customer feedback that give your catering business social proof. Your competitors share reviews because it builds trust in their services. Positive reviews and feedback from past clients makes your catering look better to possible future ones. You can even use your best reviews to bring in more business (…shhhhhh, that one's free!). Study your competition to see:
Menus. Your competitors' menus contain everything that prospects need to know about their cuisine and service. They construct their menus to make the ordering and catering process as easy as possible. Study their menus to see what they do most effectively, such as:

If their menus include dietary information (vegetarian, vegan, gluten-free, dairy-free options).
If their ingredients are locally sourced and organic.
If they customize menus to events.
If they offer a wide variety of food traditions like Asian, Mediterranean, Hispanic, etc.
Price. No mystery here. Every catering business worth their salt knows what competitors charge for different services. Study your competitor's price points and take note of:

How their prices compare to similar services from you (food, space, rentals, vendors, delivery, servers/bartenders/waitstaff, etc.).
How the value and image of the experience compares (e.g., upscale vs. casual).
If they offer à la carte or per person.
Secret Shopping. Secret shopping involves taking note on every part of the catering experience from start to finish. It will give you the best picture of your competitor's services because you actually play the role of client. Secret shop your competitors when you can and take note on things such as:

Their turnaround and response time.
How personal the experience feels.
If they include full service and full setup.
If their staff are professional and personable.
If they offer any other miscellaneous catering services.
Once you've explored your competition and what they offer in depth, you'll be primed and ready to sell against them and set yourself apart.
Apply yourself & share what you learn.
"You can't look at the competition and say you're going to do it better. You have to look at the competition and say you're going to do it differently."
-Steve Jobs
So now that you have all this information, what should you do with it? That's easy—use it! This information is the key to winning more business, but you can't just sit on it. You'll need a strategy that sets you apart by exploiting your competition's strengths and weaknesses. Here's the easiest way to do that—a S.W.O.T. analysis!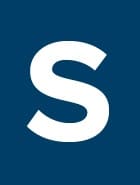 S is for Strengths. These are things that you now know your competitors do well. Perhaps their reviews are prominently displayed on their website, or they have several menus from past events available for download. Once you know your competitor's strengths, you need to decide—to either do better than them in those areas or steer clear of them and focus your efforts elsewhere.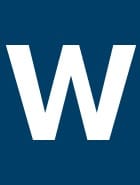 W is for Weaknesses. These are areas where you now know your competitors struggle. Maybe they aren't promoting their drop-off catering services well, or their turnaround time was overly long. Once you know their weaknesses, do what great business people do—exploit them! Focus your marketing efforts harder on these areas, because they will win you more business and more clients.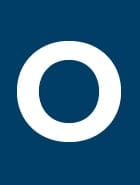 O is for Opportunities. These are areas where you noticed your competition isn't fully taking advantage. Maybe they don't blog as often as they could, or they don't appeal to a certain market. Their missed chances are yours to capitalize! Just like with their weaknesses, focus on these areas more and beat them to the punch!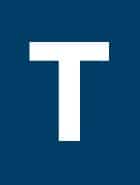 T is for Threats. Simply put, these are dangers to your competitors. They can be things like vendor costs or negative reviews. Once you know what threatens your competitors' business, think of ways to make them more threatening and drive clients in your direction instead.
Compete for every client.
"The healthiest competition occurs when average people put forth above average effort."
-Colin Powell
In catering, winning the client takes a certain presence of mind. Your new S.W.O.T. analysis will teach your sales team how to say what a prospect needs to hear to choose your services instead of your competitor's!
Typically, there are four reasons clients choose a competitor.
Pricing. When your competitor's price point is better.
Food quality. When your prospects enjoyed the competitor's food more.
Presentation/venue. When your prospects had their heart set on a particular look and/or venue.
Referral/reputation. When your prospects are going with your competitor at the suggestion of a third-party source they trust.
For any of these, you can fight for the client by 1) attacking a competitor's weakness, or 2) calling on your own strength.
Here are some scripted examples.
---
Pricing Objection Script
Prospect: I'm sorry, I've decided to go with ABC Catering. Their price fits our budget and I have to be careful not to go over it.
You: I can certainly relate to sticking with budget. If you don't mind me asking what are some of things included in the package? What were some of the items that cost less? We are always looking for ways to improve and perhaps there's some other value we can add to your event!
Note: When the bottom line is the biggest challenge for a prospect, it's up to you to justify the cost. Be armed and ready to use the differentiators you have identified to highlight the value of your services. Differentiators they wont be able to get from any other caterer.
Prospect: They are giving us an extra side and salad for the same price.
You: Ok let's take a look at what that includes: They are offering you a plain tossed salad, which is in fact more affordable on their end too. However, we're going to give your guests something unique and premium. A spinach salad with delicious fruit, and a poppyseed dressing presented on beautiful upscale platters vs. their standard plate ware,  giving your event that extra wow factor. You'll spend a little more upfront here, yes, but you'll get a LOT more bang for your buck in the end.
---
Presentation/Venues Objection Script
Prospect: I'm sorry, I've decided to go with ABC Catering. The space and  set up they showed was more ideal.
You: Thank you for letting us know. May we ask what in particular about the space you found appealing.  
Prospect:  They had a more rustic feel which is what we're looking for.
You: What in particular did they have that felt more rustic? We have a variety of beautiful, rustic weddings we've fulfilled. There are some great reviews I can share with you also on Wedding Wire and The Knot.  In regards to set up, look at our venue as a blank slate! There are many different lay-outs we can execute that best suit your guests, your vision, and dream wedding!  
---
Referral/Reputation Objection Script
Prospect: I'm sorry, I've decided to go with ABC Catering. I was referred by a very close friend and we feel really great about it.
You: I can understand. But did your friend mention ABC's additional service fee?
Prospect: What do you mean?
You: Well, I can tell you that we do a fair amount of secret shopping here, and especially with ABC because they're a direct competitor. In our experience, the one thing that surprised us was the service fee. It wasn't included in the initial estimate, and they hit us with it after the fact because their estimate was inaccurate and we had some last-minute RSVPs. While I can certainly understand trusting your friend to help make this important decision, I would be careful because hazards like this can sneak up on you, and by the time they do, it's too late.
---
Each of these scripts is an example of how understanding your competitors' strengths and weaknesses can ultimately help you win the client!
How to apply this to your catering business.
Now that you've read this, you have everything you need to begin secret shopping, scouting and beating your competition to the punch.
Remember: your catering company should concern itself more with making your client look good instead of making yourself look good. Clients want to buy from the brand that makes them feel better, prouder and more elite. We hope that you use these powerful tools to improve your catering business and win every client!
---
This article was co-authored by nuphoriq's sales rockstar, Peggy Kulato.
More articles you might enjoy: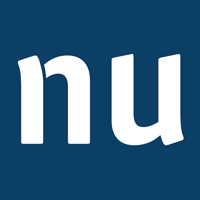 Meet Nuphoriq
Nuphoriq is a marketing company for caterers and event venues. And we're fun to work with! We work alongside everyone from family businesses to the Leading Caterers of America and partner with organizations like the ICA, LCA and Catersource.
More posts you might like